Harriette E. Wimms, Ph.D.
Licensed Psychologist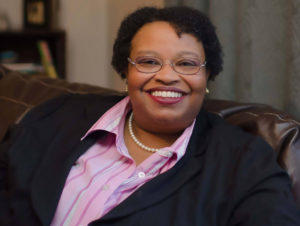 For more than 15 years, Dr. Harriette Wimms has worked with individuals, children, families, schools, and community agencies throughout Baltimore City in order to improve the interpersonal, emotional, and academic outcomes for individuals living in impoverished communities. A former Graduate Meyerhoff Scholar, Dr. Wimms holds a Ph.D. in Psychology from the University of Maryland, Baltimore County, and has received specialty training in the areas of Child Clinical Psychology and Community/Social Psychology. She also holds an M.S. in Developmental Psychology from Johns Hopkins University and a Bachelor's Degree in English (with a concentration in Creative Writing) from Towson State University. She is currently Director of Inpatient Pediatric Psychology Services at Mt. Washington Pediatric Hospital. She specializes in parenting support; individual, child and adolescent, family, and group therapy; and self-help workshops. She also provides specialized services in the areas of grief and loss, stress reduction, bullying prevention and reduction, social-emotional learning, and coping with childhood chronic illness and trauma. Dr. Wimms is a member of the American Psychological Association and the Maryland Psychological Association and is certified as a Brain Injury Specialist through the Brain Injury Association of America.

Dr. Wimms also helped develop and expand curriculua and community awareness initiatives at Mariposa Child Success Programs, before co-founding The Village Family Support Center of Baltimore. Dedicated to the educational pipeline, Dr. Wimms is also adjunct faculty at Stevenson University where she enjoys teaching Human Growth and Development within the Psychology department. Dr. Wimms is a psychologist licensed to practice in the state of Maryland.
At the Village Family Support Center of Baltimore, Dr. Wimms provides individual, child, adolescent, family, and group therapy; meditation/mindfulness services, grief and loss support, and educational advocacy services.
 The Village Family Support Center of Baltimore
Because it takes a village to raise a village, let our village support you.